Senior Product Manager, Consumer Products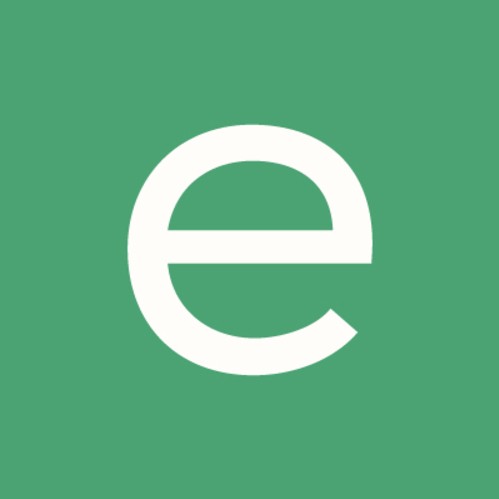 EverlyWell
Product
Austin, TX, USA
Posted on Saturday, November 26, 2022
Everly Health's mission is to transform lives with modern, diagnostics-driven care, and we believe that the future of healthcare is meeting people where they are. Headquartered in Austin, Texas, Everly Health is the parent company to Everlywell, Everly Health Solutions, Natalist, and Everly Diagnostics. We've set a new standard of people-focused, diagnostic-driven care that puts patients at the center of their own health journey.
Our infrastructure guides the full testing experience with the support of a national clinician network that's composed of hundreds of physicians, nurses, genetic counselors, PharmDs, and member care specialists. Our solutions make world-class virtual care more attainable with rigorous clinical protocols and best-in-class science to tackle some of the healthcare industry's biggest problems.
The Senior Product Manager for Consumer Products is accountable for collaborating cross-functionally to set and execute the strategy for a portfolio of products and will lead and develop other product managers from concept to launch. Additionally, this role will be a key contributor to the definition and development of our product innovation culture. This leader will bring creative thinking, insatiable curiosity, deep compassion for customers and employees, and a relentless desire for delivering game-changing outcomes for our customers and our business.
What You'll Do:
Lead a Product Management team focused on conceiving, building, and launching customer-focused, high quality products
Hire, coach, and grow a team and help them reach their potential
Collaborate with business leadership, stakeholders in marketing, sales, research, and product strategy to define our product vision and strategy across defined product areas and deliver tangible business outcomes
Develop detailed documentation, manage backlogs, and devise processes that maximize business outcomes and team collaboration
Leads roadmap reviews, product updates, and product demos for team
Develop business models and plans to achieve company OKRs (i.e., revenue growth, user engagement, retention, LTV, etc.)
Keep stakeholders informed by regularly sharing progress on existing product initiatives as well as future roadmap plans
Monitor and evaluate metrics to measure the efficiency of the business plan
Work heavily with data to curate ideas and analysis to answer a question and/or build out a revenue impacting business case
Plan, coordinate and manage product development and enhancement projects
Remain knowledgeable about the competitive landscape and influence product direction to remain competitive in the market
Support and advise go-to-market strategy in advance of product launch via collaboration with Marketing, Sales and other customer engagement activities
Who You Are:
Bachelor's degree in Business, Management Information Systems or related field or equivalent work experience
4-5 + years product management experience in a professional environment, launching products and managing designers, software engineers, and QA engineers
Experience with agile development methodologies
Experience with collaboration applications like AzureDevOps or JIRA
Development or design experience is a plus
Experience supporting multi-function product development teams including designers and developers
Excellent verbal and written communication skills and ability to flex communication style with technical and non-technical users; communication can motivate teams, drive organizational alignment, and influence internal and external audiences
Excellent interface skills across the organization and with the leadership team
Strong project management and organizational skills, with ability to work on multiple projects simultaneously
Strong organizational, prioritization and time management skills; self-motivated and reliable, drive to hit performance targets in a fast-paced environment
Highly accountable, efficient, and outcome-driven through rigorous execution
Strong collaborative skills with an ability to effectively communicate with both technical teams and non-technical business users/leaders
Strong and focused leader, team player and consensus builder
Ability to sift through details quickly and determine what's important
Highly proficient with experimentation and launch of major features
Experience working through ambiguity, challenging the status quo, and making tough and well-reasoned decisions
Hungry to learn and teach the product innovation craft, including the methodologies, mindset, and tools needed to deliver customer value in innovative and delightful ways
Highly compassionate for customers and team members
The base salary range for this role is $147,741 - $164,157 USD. The actual salary offered will be based on the selected candidate's qualifications, market data/ranges, and internal equity. This position is also eligible for a yearly bonus.
You'll Love Working Here:
· Venture backed by top-tier firms
· The opportunity ahead knows no bounds
· Open vacation policy for salaried team members
· Front Loaded PTO for hourly team members
· Employee discounts
· Paid parental leave
· Health benefits
· 401(k)
NO EXTERNAL RECRUITERS - INDIVIDUAL APPLICANTS ONLY
Everly Health is committed to providing equal employment opportunities in all employment practices. All qualified applicants will receive consideration for employment without regard to race, color, religion, sex, national origin, citizenship status, marital status, age, disability, protected veteran status, sexual orientation or any other characteristic protected by law.
HIPAA Disclaimer: This role will be in an environment that has access to protected health information (PHI) and all security standards to protect PHI must be followed.