E-commerce Manager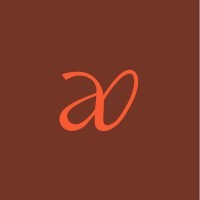 ADAY
Design
Remote
Posted on Monday, October 3, 2022
ADAY is a direct-to-consumer brand with the aim to lift the standard for clothing through great design + a better supply chain. We're a team of optimists (currently working remotely around the globe) and we're dedicated to making positive changes in the world around us. We're also pretty fun (if we do say so ourselves), and we strive to make each day interesting, challenging and rewarding.
We've raised over $10m in venture capital and were named one of the Most Innovative Companies in the World by Fast Company. You can read more about us in places like Fast Company, Vogue, Refinery29 + Conde Nast Traveler (and many more).
Why ADAY?
We're committed to building each other up and being there for our teammates—we're an ADAY family.

We believe in flexibility and accountability. We encourage our teammates to manage their own schedules (an early bird working at 6am is just as awesome as a night owl working at 10pm—you get to choose), and to take time off whenever needed (we'll share our favorite travel tips and adventures, too). We like to work hard and relax hard.

We are excited about the future of ADAY and the future of each of our teammates. We are passionate about personal growth and we're here to support each person in their journey, no matter what that looks like.

We know that diversity is what makes us great. We're committed to diversity in all areas, and we believe that every person on our team has an important point of view that deserves to be heard, no matter the role or seniority.
This Role
We're looking for an E-Commerce Associate who will be responsible for improving and optimizing all things related to our online presence. The ideal candidate is a strong self-starter, detail-oriented and excited to solve problems and build new, fresh experiences. You combine creativity with a deeply logical mind that can take creative ideas all the way through implementation.
Your Future Responsibilities
Manage the website development pipeline to develop and implement engaging site experiences, both in the US and international markets.

Analyze user behavior via data/analytics and develop A/B testing hypotheses and plans to validate and evaluate site performance, improving conversion rates.

Act as the main point of contact for the website development team and other site-related systems.

Manage the functionality and overall quality of ADAY's website, ensuring a seamless experience and quick resolution of issues.

Be the expert on ADAY's product assortment and how to merchandise it within the website to drive online sales.

Work closely with marketing teams to ensure seamless execution of online marketing activities throughout the year, including product launches and campaigns.

Conduct ongoing competitive analysis of other sites, apps, and products to continually identify ways to improve our user experience.
Who are you?
You probably have 2-5 years experience at a startup or in a fast-paced business environment.

You're analytical; you turn data into actionable insights.

You have strong attention to detail with a (maybe obsessive) commitment to accuracy and precision.

You're curious, solution-oriented and a creative problem solver; you're excited by a challenge and comfortable and energized by uncharted territory.

You have excellent organizational skills and the ability to handle multiple projects simultaneously while meeting deadlines; you are able to pivot when things don't go as planned; you are used to working with limited resources both human and capital.

You're a self starter that is resourceful and able to act autonomously, with no fear of getting your hands dirty; you're eager to learn and take on new projects.

You're a strong communicator; from engineers to executives, you know how to talk and how to listen in remote, in-person, and written environments.

You may be familiar with: SQL; APIs; Google Analytics; Shopify.

You're ready to build something new and be a core member of a small (but growing) and dedicated team.