Senior Revenue Accountant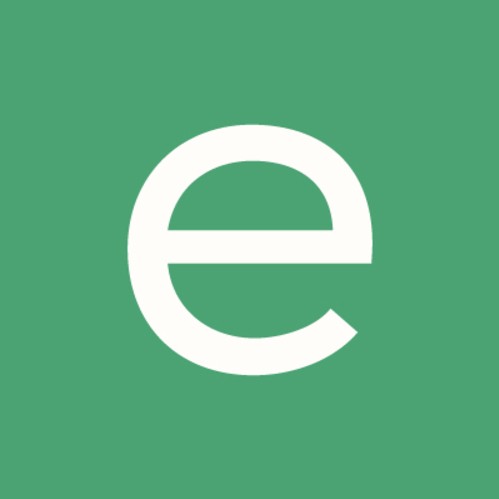 EverlyWell
Accounting & Finance, Sales & Business Development
Austin, TX, USA
Posted on Thursday, February 23, 2023
Everly Health's mission is to transform lives with modern, diagnostics-driven care, and we believe that the future of healthcare is meeting people where they are. Headquartered in Austin, Texas, Everly Health is the parent company to Everlywell, Everly Health Solutions, Natalist, and Everly Diagnostics. We've set a new standard of people-focused, diagnostic-driven care that puts patients at the center of their own health journey.
Our infrastructure guides the full testing experience with the support of a national clinician network that's composed of hundreds of physicians, nurses, genetic counselors, PharmDs, and member care specialists. Our solutions make world-class virtual care more attainable with rigorous clinical protocols and best-in-class science to tackle some of the healthcare industry's biggest problems.
Everly Health is seeking a world-class Senior Revenue Accountant to join our Finance Team. The ideal candidate is an ambitious self-starter who is excited to learn and grow within a fast-paced organization. This role will be responsible for supporting and running the monthly close process and be a key player in supporting the Company's finance and accounting function. The ideal candidate will have a strong working knowledge of US GAAP, internal controls, and ability to multitask. This position offers a tremendous opportunity to gain experience with a growing company and have exposure across multiple departments at Everly Health.
Everly Health operates in a hybrid work environment and employees applying to this role will be required to work from our downtown Austin office at least 2 days per week.
What You'll Do:
Lead month-end close activities, including preparing and reviewing account reconciliations and journal entries
Lead members of the team in improving processes, implementing controls and new systems where necessary
Be a key member in revenue automation and inventory management projects
Build scalable accounting processes to support growth within the Everly Health organization
Support, adhere to, and help establish strong internal control policies and procedures
Work with the controller related to technical accounting on new revenue streams and contracts. Maintain accurate documentation of revenue recognition for non standard contracts.
Consult with the Sales team to ensure enterprise deals are structured in a manner that's most favorable to the Company from a revenue recognition and cost of goods sold standpoint
Work with the retail team to ensure revenue recognition policies align to purchase orders, as well as, help track and account for chargebacks from retailers
Assist in the preparation of monthly variance explanations for revenue, cost of goods sold, and other areas of responsibility
Assist in the annual financial statement audit
Assist in cross-functional initiatives and communicate progress effectively
Build out necessary reporting requirements for various internal and external stakeholders - retail marketing, investor relations, FP&A, etc.
Participate in cross-functional process improvements (including the implementation of key internal controls) and support management in ad-hoc reporting and analysis requests
Who You Are:
Bachelor's degree in Accounting, or related field required
2-4 years of progressive accounting experience, eCommerce or healthcare preferred
CPA or working toward completing CPA certification preferred
Knowledge and application of GAAP and ASC 606 contract reviewing
Deferred Revenue Experience Required
Advanced proficiency in Microsoft Excel required; Netsuite, Alteryx, and Tableau a plus
A team player with excellent time management skills and high level of ownership and accountability and can challenge the status quo
Robust interpersonal and communication skills and the ability to work with cross-functional teams
Commitment to process improvement with prior experience in a fast-paced startup environment a plus
You'll Love Working Here:
· Venture backed by top-tier firms
· The opportunity ahead knows no bounds
· Open vacation policy for salaried team members
· Front Loaded PTO for hourly team members
· Employee discounts
· Paid parental leave
· Health benefits
· 401(k)
NO EXTERNAL RECRUITERS - INDIVIDUAL APPLICANTS ONLY
Everly Health is committed to providing equal employment opportunities in all employment practices. All qualified applicants will receive consideration for employment without regard to race, color, religion, sex, national origin, citizenship status, marital status, age, disability, protected veteran status, sexual orientation or any other characteristic protected by law.
HIPAA Disclaimer: This role will be in an environment that has access to protected health information (PHI) and all security standards to protect PHI must be followed.