Principal Product Designer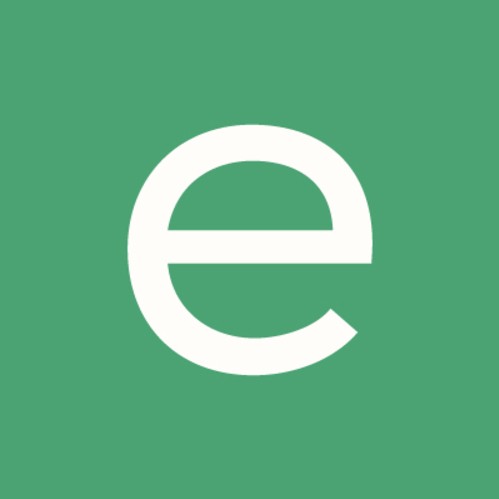 EverlyWell
Product, Design
United States
Posted on Thursday, April 13, 2023
Everly Health's mission is to transform lives with modern, diagnostics-driven care, and we believe that the future of healthcare is meeting people where they are. Headquartered in Austin, Texas, Everly Health is the parent company to Everlywell, Everly Health Solutions, Natalist, and Everly Diagnostics. We've set a new standard of people-focused, diagnostic-driven care that puts patients at the center of their own health journey.
Our infrastructure guides the full testing experience with the support of a national clinician network that's composed of hundreds of physicians, nurses, genetic counselors, PharmDs, and member care specialists. Our solutions make world-class virtual care more attainable with rigorous clinical protocols and best-in-class science to tackle some of the healthcare industry's biggest problems.
We're hiring a talented Principal Product Designer to lead the design of innovative digital health solutions, concentrating on innovative products that will build the company's future vision. Day to day, you will help lead agile teams in UX and design best practices, demonstrating and teaching rigorous and best-in-class-design. You will lead product ideation and vision development using an iterative, user-centered design process, and then own the creation process in order to produce high fidelity visual designs and prototypes. Your designs will help the entire team - from engineers, to company executives - believe in the vision of our product. Given our unique service model, your work will inspire a broad range of digital health touchpoints and interactions, leading to health improvements for millions of consumers. You will bring passion, compassion, and a collaborative spirit to everything you do.
In your role at Everly Health you will lead in the following areas-
Product Design
Influence human-centered design practices through deep expertise
Tell stories that inspire and compel audiences to align on direction
Produce designs for new and existing features and products through wireframes, visual comps, prototypes and design specifications
Lead design collaboration helping to drive the team to better process
Develop frameworks for collection and management of user feedback
Articulate the vision for our user experience, and messages that vision effectively across the organization
Demonstrate strong strategic agility, driving teams to MVPs while keeping focused on the vision
Lead planning with engineers and product managers to identify expansion opportunities for the UX
Mentor members of the design team, helping them develop their craft
Conceptual Thinking
Plan and facilitates generative workshops to help define solutions for large problems
Proactively work to identify gaps in UX across departments, and drives meaningful change
Conduct visioning exercises across teams in order to identify the possibilities of our product
Lead human-centered research efforts, uncovering impactful insights
Cross-Team Collaboration
Partner with stakeholders in Product, Engineering, and Marketing to identify problems and constraints, effectively identifying the opportunities most impactful to the business
Demonstrate the value of design by building trust in our process and recommendations
Ensure that our product design brings the brand voice and strategy to the forefront, through close collaboration with marketing
Synthesize the work across teams into a user-centered vision
Uphold product quality by ensuring that design solutions are implemented as intended
What are we looking for in a Principal Product Designer
12 years of professional experience in digital product design, including at least 7 years in a lead or senior role
Subject matter expertise designing digital products inside an Agile environment
Thought leadership in user-centered design
Mastery of visual design, user interface and interaction design, and prototyping
Expert facilitation, collaboration and consensus-building skills, especially among executive-level stakeholders
Develops clear and achievable workstreams for complex problems, with little direction
Strong interest in expanding design tools and design systems
Portfolio gives example of cohesive, compelling strategic visions for experience, product, and service challenges
Nice to have
Experience in the healthcare industry
We love working here because
We believe in the Everlywell mission to make lab testing affordable, accessible, and insightful for all Americans
Our individual contributions have an outsized impact given our current size and scale
High-quality work is the rule, not the exception
We celebrate our wins together, not in silos
The benefits are best-in-class for startups: Open vacation policy, employee discounts, Paid parental leave, Health benefits, 401(k)
You'll Love Working Here:
· Venture backed by top-tier firms
· The opportunity ahead knows no bounds
· Open vacation policy for salaried team members
· Front Loaded PTO for hourly team members
· Employee discounts
· Paid parental leave
· Health benefits
· 401(k)
NO EXTERNAL RECRUITERS - INDIVIDUAL APPLICANTS ONLY
Everly Health is committed to providing equal employment opportunities in all employment practices. All qualified applicants will receive consideration for employment without regard to race, color, religion, sex, national origin, citizenship status, marital status, age, disability, protected veteran status, sexual orientation or any other characteristic protected by law.
HIPAA Disclaimer: This role will be in an environment that has access to protected health information (PHI) and all security standards to protect PHI must be followed.